SEO Marketing and sales expectations
Google has created a map of the buying process that positions each type of online channel in relation to a purchase: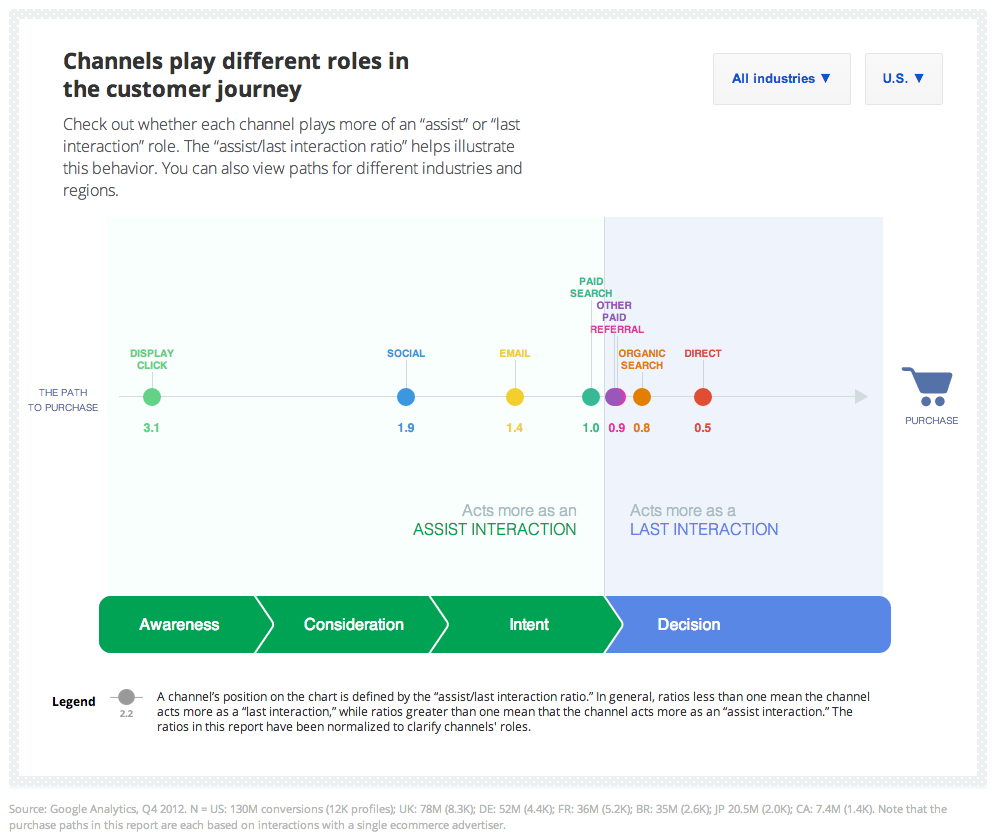 You can click on the graphic to adjust the display to show how this relationship varies from industry to industry.
This quantifies the delay in time between marketing and sales. The effects of SEO take months to realize but its value is seen by its proximity to an actual sale in the chart. The only channel that is closer is a direct click which means the prospect can go to the URL of the item of interest directly.
We have seen a lot of consternation about the direct effect one can expect from social media marketing.  The chart proposes that it and display advertising are at the far end of assisting interaction whereas successful SEO and its benefit to organic results are closest to the last interaction or sale.