The SEO of Speed and Security
"What is SEO?" I ask, rhetorically.
The most common answer: "You know, keywords and stuff…"
SEO in 2017 will involve much more than keywords, although they are still definitely part of the mix. Google has been penalizing sites that don't render properly on small screens like phones for some time. Part of that usability standard is the speed with which the site loads. You really don't want to see this for your site: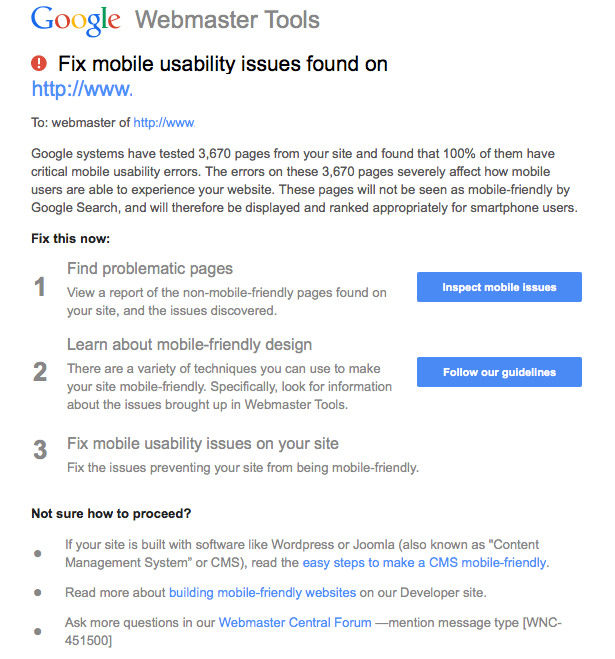 As in most optimization items this is something that you probably already react to when you visit a site. How long do you stick around if the site doesn't load right away? A couple of seconds? Five? Would you wait for 10 seconds? You know that if it takes too long you will decide at some point that it's not working and leave. Google's algorithms work the same way.
Fixing a slow site can be a complicated process. First, you need to acquire some hard facts about your website. A site like pingdom.com can help. Here are the results from sem[c]'s site: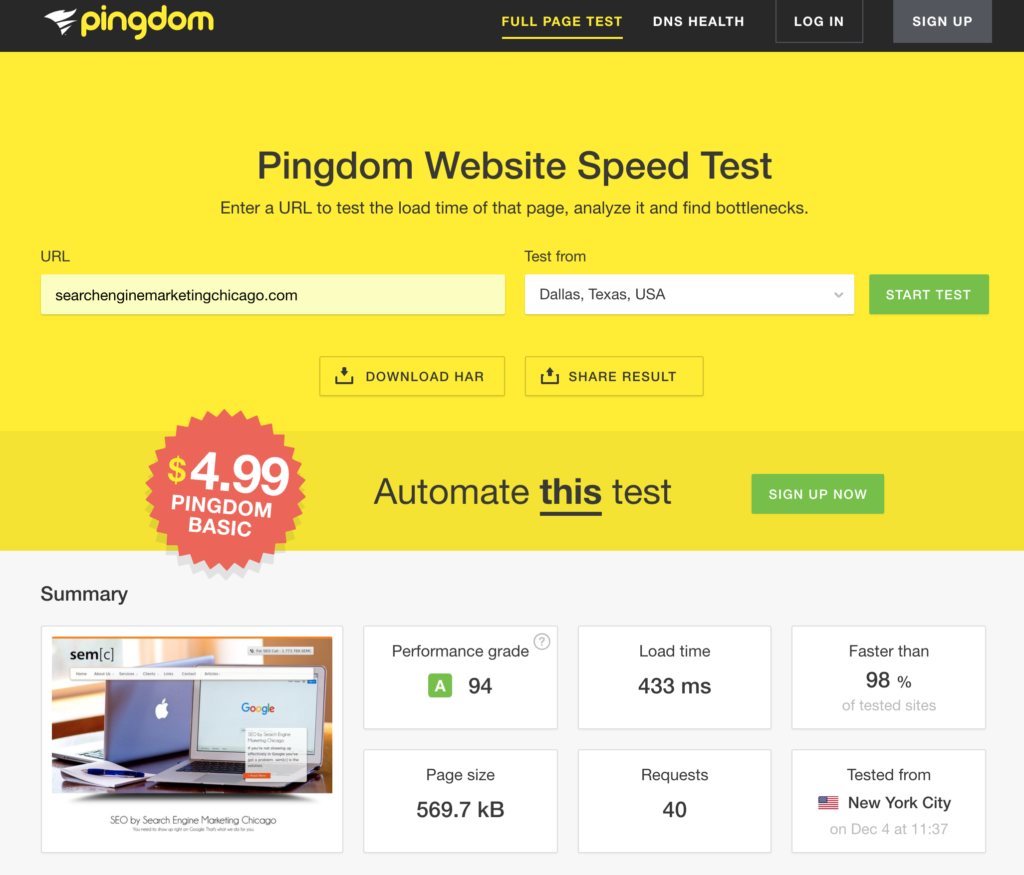 As you can see the site has been highly optimized and is more loading quickly that 98% of tested sites. Our site was created in WordPress which has become a very popular website authoring environment. It has not been noted in the past for its speed, however. There are many adjustments that are necessary to get the site to load this quickly:
The WordPress theme is designed for speed
The site is hosted on a managed WordPress server
The site is behind a combination firewall and Content Delivery Network (CDN)
Numerous tweaks to code and content have been implemented
One adjustment that will be implemented next on our site is the security certificate. According to this article from WordPress an SSL security certificate will become necessary to even use aspects of WordPress beginning in 2017: https://wordpress.org/news/2016/12/moving-toward-ssl/
In addition, the Chrome browser will begin warning users in January when they request a non-SSL site: https://security.googleblog.com/2016/09/moving-towards-more-secure-web.html
Please note that each of the above two links are secured by SSL. Both of these sources are practicing what they preach about SSL and that leaves no doubt of its effect on SEO.
Achieving high quality SEO is a constantly changing target. It is not simply a matter of you picking a few keywords that you think might work. We can help you get your website the SEO speed and security that will benefit your business.
Get ready for the new year by contacting sem[c] today for an audit of your website's SEO or to start a program to make it faster and safer.