Your digital reputation consists of everything about you that is visible online.
SEO by sem[c] is all about getting you found more effectively online. Branded SEO is concerned with how you are found for your name.  Non-branded SEO involves getting you found for what you do. The process of discovering and implementing this is a process of enhancing your reputation online so that it becomes an effective marketing tool.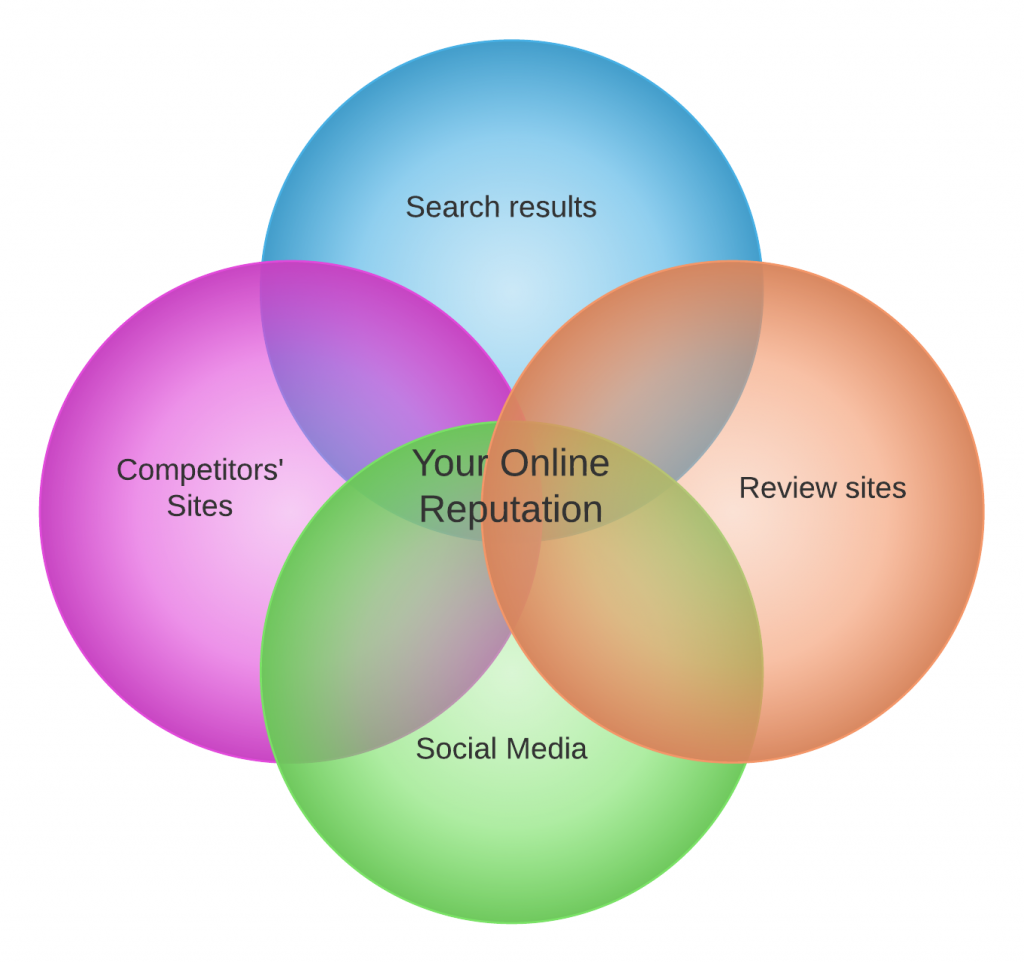 What do you do if a search for your name prominently displays negative comments?  What do you do if the statements are true?  What is they're false? How do you hide stuff on the Internet?
There are a number of terms for this being bandied about like "negative SEO" but we prefer "digital reputation repair" because we really believe that SEO should enhance your brand by clearly and ubiquitously linking it online with the most relevant non-brand terms in every possible way. These terms are the words that most people use when looking for your goods or services.
One of tricky parts of my writing about clients with these type of needs is that I can't reveal anything about them other than their circumstances and those only in general terms. One of our clients wanted to erase all trace of themselves; their children, references linking them to specific businesses… everything. Another client found themselves attacked on Yelp! This was a bit unusual since their business wasn't a restaurant, salon or any kind of retail operation.  They found out the hard way that you can't ignore it when a very likely prospect was unsatisfied over the initial dismissive approach.
Dealing with issues like these requires a custom strategy in each case that will ease the problems with your online reputation by emphasizing the positive using the target terms from the non-branded identity and exploring all the possibilities for correction.
Anger is not an option.
Contact us to find out more.