A share appeared in my LinkedIn feed titled "10 Simple Steps to Building Trust and Getting Readers to Take Action". I read the article but couldn't believe what I saw. The author based none of his steps on actual results, didn't follow his own advice and stated things that were just plain wrong. For example, […]
Continue Reading...
There should be no question that social media can be an integral part of search engine marketing. Social media content is content afterall.  At sem[c] we have been cross-linking our clients' social media and websites for years. The prime business goal for a business, that will do the work necessary to best utilize social media […]
Continue Reading...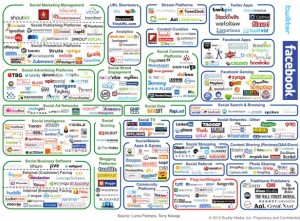 We've been using various types of social media, as appropriate, for our clients for years. For all the hype one is led to think that Facebook, Twitter, LinkedIn and all the other permutations are the silver bullet of marketing. In fact, we have found that the effectiveness varies from business to business according to a […]
Continue Reading...